Ambika offers private consultations to clients around the globe. She works via phone, Skype and email. She works to redress physical and emotional conditions that limit the body using homeopathy, nutrition and consciousness work. She strives to balance the emotions and bring clarity and purpose to the mind through archetypal awareness and transformational exercises. She encourages clients to develop a spiritual connection to the Divine. Her work focuses on releasing the blocks that limit self worth and the deeper connections to life, love and happiness.
Her work is powerful and effective. She uses homeopathy to detoxify the body, and to bring balance and order to the vita force. This makes the inner spiritual work easier and allows the higher mind to work with efficiency. Her work helps people meet their challenges and face their issues with maturity and self-love. Ambika believes healing happens as we learn to engage the spirit and allow our goodness to manifest into creation.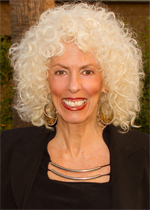 Ambika maintains a small private practice with no more than 12 clients at a time. She asks anyone considering homeopathic consultation to invest a minimum of three months in consults to experience results. The process begins by contacting Ambika by email. She then sends a comprehensive history intake form to you when you request a session. She asks you return this three days prior to your appointment.
Ambika's fees are:
$250 for submitting application
$250 for the first consultation which lasts between one and a half and two hours
$175 for follow-up sessions done every 4-6 weeks during treatment
First Aid and acute treatment are offered free of charge to all enrolled clients
After the first session remedies are $15 a piece and shipping fees $12 in the US. If you would like to consider a homeopathic session please contact Ambika to set up an appointment. She has been facilitating healing with individuals and businesses for over 25 years globally.